Sol | Long live independence
The brief was to create a retail journey that incorporated the brand values and the 'Long live independence' campaign. I wanted to challenge the traditional approach and create displays that felt crafted and authentic - to achieve this, I used laser etching and combined materials such as wood and metals.
Role: Concept, Art Direction, Design, Typography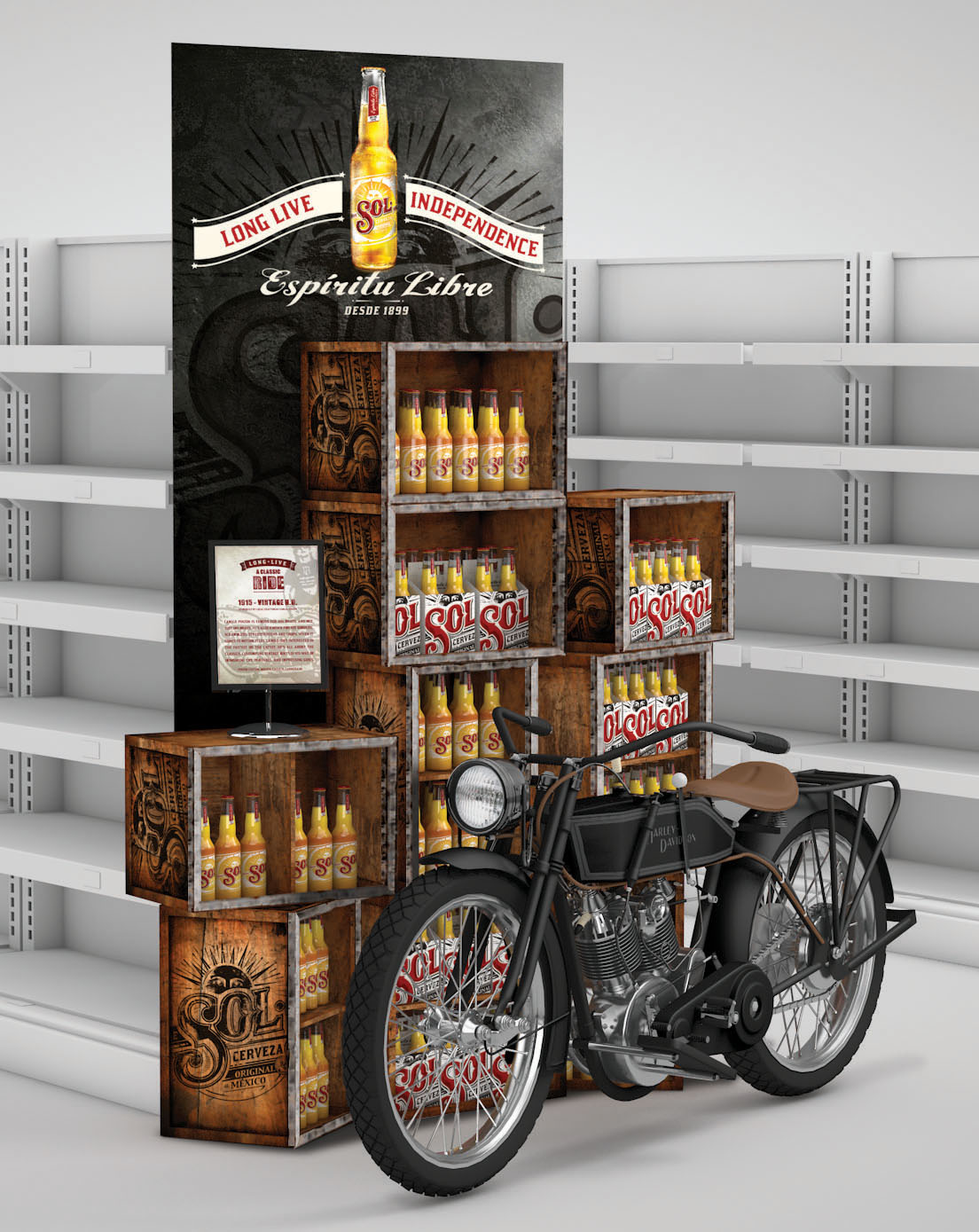 Can be assembled and reassembled simply depending on space required
Custom pinball machine
My favourite part of the project was the design of a custom pinball machine for retail and events. Everything from the inside tray illustration to the external graphics, from concept to final design was owned by myself.