Challenge: Philips had a problem with their Hue connected lighting retail proposition. The existing retail furniture wasn't clearly communicating the benefits of Philips Hue connected lighting to consumers in the busy DIY channel. This had to be strategised as the switch controlled, Luminare home-lighting range was also being introduced in addition.
Role: Concept, Strategy, Art Direction, Design
before
• Difficult to understand what connected lighting is
• What are the product benefits and features?
• How clear are the categories in short dwell time?
• Lifestyle images are not representative of product benefits
after
• Using lifestyle images to enhance product benefits
• Including product icons to clearly communicate features
• Graphics to show differences between connected and switch control
• Introduction of Luminaires range to existing display
• Units can be modular, subject to market requirements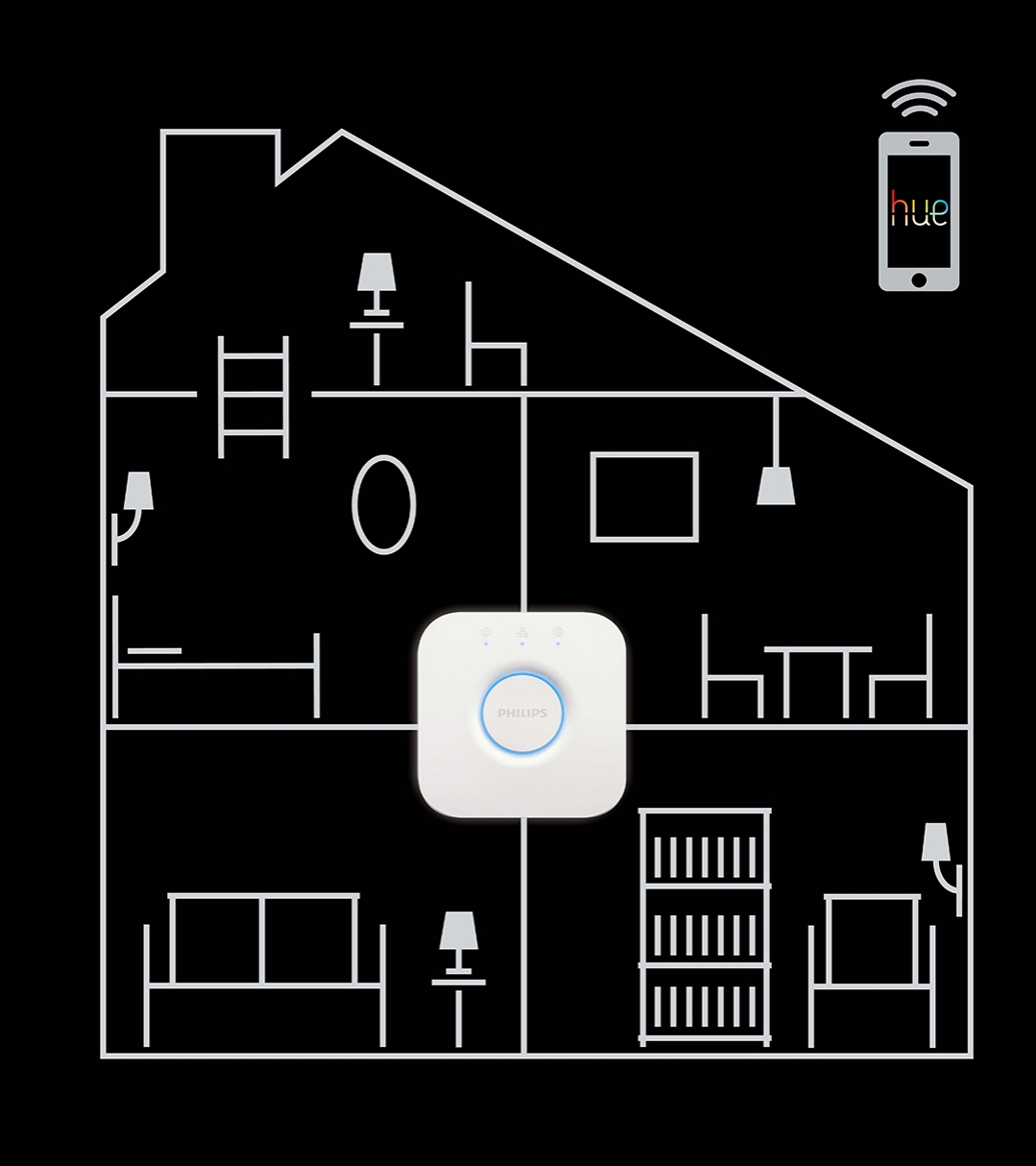 Illustration to show how the Philips Bridge device is at the heart of a connected home.
This was applied to retail displays and digital touch-points.
Introducing how to install the Hue lamp (step 2), helps demystify the myth that it's a complex process, setting up.
Interactive screens with easy navigation of product portfolio and video demos was integral to the displays.